Creating memories for a lifetime in Weddings & Portraits
HEADSHOTS
WEDDINGS
PORTRAITS
COMMERCIAL
PRE WEDDINGS
PROPERTY
FAMILY
PETS
FOOD
BEAUTIFUL WEDDING & PORTRAIT PHOTOGRAPHY IN LIVERPOOL, CHESHIRE & MERSEYSIDE
Create beautiful, lasting memories of your special day with the help of professional photographer Samantha Brown, offering elegant, stylish wedding photography in the Liverpool area.
Liverpool Wedding Photographer Samantha Brown works all over the North West, Liverpool, Southport and Cheshire, Her empathetic style uses a mix of natural light,  photojournalism techniques and an element of fashion in her wedding photography.
ALL OUR WEDDINGS INCLUDE , A FULL CONSULTATION, A BEAUTIFUL GALLERY TO SHARE, DOWNLOAD AND PRINT IMAGES FROM. AS YOUR WEDDING IS UNIQUE WE CAN PRICE YOUR WEDDING ACCORDING TO THE COVERAGE YOU REQUIRE.  PLEASE CONTACT US FOR DETAILED PRICING OR REFER TO OUR LIST IN THE PRICING SECTION.
MOBILE: 0780 724 8710
sam@samanthabrownphotography.co.uk
With over 25 years of experience behind the camera, she'll help you capture every unforgettable minute of this momentous occasion.
For a trustworthy, understanding, yet professional wedding photography in Liverpool and the surrounding area, Samantha Brown Photography offers fantastic photographic quality combined with excellent energy, dedication, enthusiasm and passion, ensuring lasting memories of this most important event.
Covering the Merseyside, Cheshire and Lancashire areas, Samantha works alongside her assistants from their base in Liverpool, bringing the best moments of every wedding to life through a range of specialist photographic techniques.
Her shots get straight to the heart of every subject, from the intensity of speaking vows to the revelry of the reception. She also has extensive experience of photographing key Liverpool locations, and knows exactly how to bring out the best in every possible wedding venue.
Wedding Photography Specialist:
Samantha is a Licentiate member of the Society of Wedding and Portrait Photographers and has spent several years specialising in wedding photography. During this time, she's built up a fantastic understanding of how to capture each couple's individual style, allowing their precious wedding photographs to mirror their own personalities. She knows the value of working in harmony with the lucky bride- and groom-to-be, to ensure that those romantic moments are recorded with unobtrusive grace.
No matter what the event, whether it's an intimate gathering, a lavish party at a country estate, a church wedding or civil ceremony in the heart of Liverpool, Samantha's here to make your photography dreams come true.
Reportage Photography with a Fashion Twist
Samantha's approach is reportage photography with a fashion twist, offering both natural and stylised shots of individuals, couples and groups to suit your requirements. Having covered many weddings throughout Liverpool, Merseyside and Cheshire, she's well aware of the challenges the weather can present throughout the year, and knows exactly how to turn every situation to her advantage. She'll be there from the bridal preparation straight through to the first dance, indoors and out, capturing every aspect of your magnificent day, and presenting you with a portfolio of iconic images to treasure forever.
Liverpool Wedding Photography by Samantha Brown
"Hello, Im Samantha Brown, welcome to my website, Im a wedding photographer in Liverpool. There's something wonderful about providing a collection of photographs that can make someone smile, laugh, cry and simply provide memories of loved ones and precious moments for years to come. I am very privileged to be able to take photographs of your wedding, your children, your loved ones,  making beautiful images and preserving your memories for generations to come."
Images can be made into beautiful albums, wall art and professional prints. I offer a number of services and cover wedding and portrait photography in Liverpool, Merseyside, Southport and Cheshire  as well as locations further afield. If you need some images I would be happy to help make them. I would love to help you so please feel free to contact me for a chat on:
07807248710 or drop me an email: sam@samanthabrownphotography.co.uk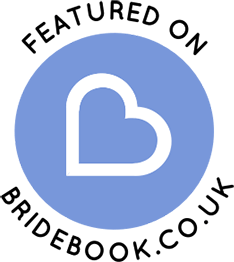 Garden of Eden Wedding Liverpool Becky and Charlie's wedding took place in the beautiful Garden of Eden in the Shankly Hotel Liverpool. Exuding romance, character and ethereal charm, the Garden of Eden offers a spectacular backdrop to the most memorable day of your...
read more
Please email or telephone me with any photographic queries you may have
Im happy to help you if I can.
Email: sam@samanthabrownphotography.co.uk
Telephone:
0780 724 8710
sam@samanthabrownphotography.co.uk
  Samantha Brown Photography
7 Queens Rd, 
Crosby, Liverpool
L23 5TP United Kingdom