Creating a lifetime of memories
LIVERPOOL WEDDING PHOTOGRAPHY by SAMANTHA BROWN
Hi I'm Sam, I love taking photographs, its my way of keeping memories alive, its a great feeling to capture emotions and happiness in a photograph that can be treasured forever. I love weddings, its the start of a beautiful story, the start of a new family, the start of many happy moments to cherish forever. I love the thought of being able to capture these moments for you, so you can look back on them and remember the truly amazing day you had on your wedding.
Liverpool Wedding Photographer Samantha Brown works all over the North West, Liverpool, Southport and Cheshire, Her style uses a mix of natural light,  photojournalism techniques and an  element of fashion in her wedding photography.
A little bit about my background:
I have 25 years of photographic experience. Im art school trained, I have a BA Degree in Photographic Studies from Edinburgh, I have a Masters Degree in Multimedia Design and Production from Liverpool John Moores, I have worked for The Ford Model Agency New York in the field of fashion and beauty during the era of the "Super Models late 1980's". I have also worked in the field of Editorial and documentary for The Royal Liverpool Philharmonic Orchestra, Manchester Halle, Opera North and The Scottish Chamber Orchestra. Combined I feel that this is the perfect skill set for creating beautiful wedding photography as its a documentation of your day with a fashion edge.
I worked for these companies for over fifteen years, documenting the orchestra and working on editorial shots. I learnt how to be unobtrusive, watch for the right moment and capture situations with my sitters being unaware of me. Then Sarah, a lady who worked at the Philharmonic at the time was getting married and asked me to be her photographer! I was terrified. I had never shot a wedding before! She said "you'll be fine just treat it as a Philharmonic project!"
So I did, I just documented the whole day and took some lovely portraits of everyone. She married at Chelsea Harbour in London and I've never looked back since. Twenty five years later here I am still doing what I love, photographing weddings amongst other things. Im also a Licentiate member of the SWPP
I have Exhibited my work at The Royal Scottish Academy Edinburgh, Open Eye Liverpool, Williamson Art gallery Wirral and St James Palace London "Roots of the future" which was opened by Prince Charles.
I love weddings, I love the emotion, I love the idea that I can capture these special moments. Years from now people will still see the images I've taken and it will make them smile.  When Im not taking photographs I spend time with my lovely husband Neil, Roshini and Rohan my two children, Jakey and Oliver our cats, and our fluffy addition to our family, "Snowy"  an  exceptionally  cute Maltese/Shih Tzu dog, although this video was taken before the addition of Snowy.
BEAUTIFUL WEDDING PHOTOGRAPHY IN LIVERPOOL, CHESHIRE & MERSEYSIDE
Create beautiful, lasting memories of your special day with the help of professional photographer Samantha Brown, offering elegant, stylish wedding photography in the Liverpool area.
ALL OUR WEDDINGS INCLUDE TWO PHOTOGRAPHERS, A FULL CONSULTATION, A BEAUTIFUL GALLERY TO SHARE, DOWNLOAD AND PRINT IMAGES FROM. AS YOUR WEDDING IS UNIQUE WE CAN PRICE YOUR WEDDING ACCORDING TO THE COVERAGE YOU REQUIRE.  PLEASE CONTACT US FOR DETAILED PRICING OR REFER TO OUR LIST IN THE PRICING SECTION.
TEL: 0151 280 1767 MOBILE: 0780 724 8710
sam@samanthabrownphotography.co.uk
With over 25 years of experience behind the camera, she'll help you capture every unforgettable minute of this momentous occasion.
For a trustworthy, understanding, yet professional wedding photography in Liverpool and the surrounding area, Samantha Brown Photography offer fantastic photographic quality combined with excellent energy, dedication and enthusiasm, ensuring lasting memories of this most important of events.
Covering the Merseyside, Cheshire and Lancashire areas, Samantha works alongside her husband Neil (also a wedding photographer) from their base in Liverpool, bringing the best moments of every wedding to life through a range of specialist photographic techniques.
Her shots get straight to the heart of every subject, from the intensity of speaking vows to the revelry of the reception. She also has extensive experience of photographing key Liverpool locations, and knows exactly how to bring out the best in every possible wedding venue.
Wedding Photography Specialist:
Samantha is a Licentiate member of the Society of Wedding and Portrait Photographers and has spent several years specialising in wedding photography. During this time, she's built up a fantastic understanding of how to capture each couple's individual style, allowing their precious wedding photographs to mirror their own personalities. She knows the value of working in harmony with the lucky bride- and groom-to-be, to ensure that those romantic moments are recorded with unobtrusive grace.
No matter what the event, whether it's an intimate gathering, a lavish party at a country estate, a church wedding or civil ceremony in the heart of Liverpool, Samantha's here to make your photography dreams come true.
Reportage Photography with a Fashion Twist
Samantha's approach is reportage photography with a fashion twist, offering both natural and stylised shots of individuals, couples and groups to suit your requirements. Having covered many weddings throughout Liverpool, Merseyside and Cheshire, she's well aware of the challenges the weather can present throughout the year, and knows exactly how to turn every situation to her advantage. She'll be there from the bridal preparation straight through to the first dance, indoors and out, capturing every aspect of your magnificent day, and presenting you with a portfolio of iconic images to treasure forever.
Liverpool Wedding Photography by Samantha Brown
"Hello, Im Samantha Brown, welcome to my website, Im a wedding photographer in Liverpool. There's something wonderful about providing a collection of photographs that can make someone smile, laugh, cry and simply provide memories of loved ones and precious moments for years to come. I am very privileged to be able to take photographs of your wedding, your children, your loved ones,  making beautiful images and preserving your memories for generations to come."
Images can be made into beautiful albums, wall art and professional prints. I offer a number of services and cover wedding and portrait photography in Liverpool, Merseyside, Southport and Cheshire  as well as locations further afield. If you need some images I would be happy to help make them. I would love to help you so please feel free to contact me for a chat on:
0151 280 1767 or 07807248710 or drop me an email: sam@samanthabrownphotography.co.uk
Samantha Brown Photography, 60 Molyneux Road, Liverpool, Merseyside L22 4QZ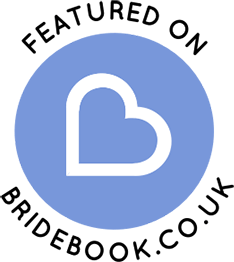 Garden of Eden Wedding Liverpool Becky and Charlie's wedding took place in the beautiful Garden of Eden in the Shankly Hotel Liverpool. Exuding romance, character and ethereal charm, the Garden of Eden offers a spectacular backdrop to the most memorable day of your...
read more
Please use the form to contact us with any questions you may have
---
Please use the form to contact us with any questions you may have, or pick up a phone and have a chat about your requirements.  We are now scheduling for 2019 & 2020 Engagement / Weddings, Events, Lifestyle and Portrait Sessions.
Samantha Brown Photography
60 Molyneux Road
Waterloo, Liverpool
L22 4QZ
Telephone: +44 0151 280 1767
mobile: 0780 724 8710
sam@samanthabrownphotography.co.uk
sam@samanthabrownphotography.co.uk
For, Interiors, Holiday Rentals, House sales,
Please visit: www.photomyhouse.co.uk
www.photomyhouse.co.uk